Introduction
How much do printed t-shirts cost?
This is a question we are asked on a regular basis, and it may surprise you to learn that the answer is not as straightforward as you might first expect.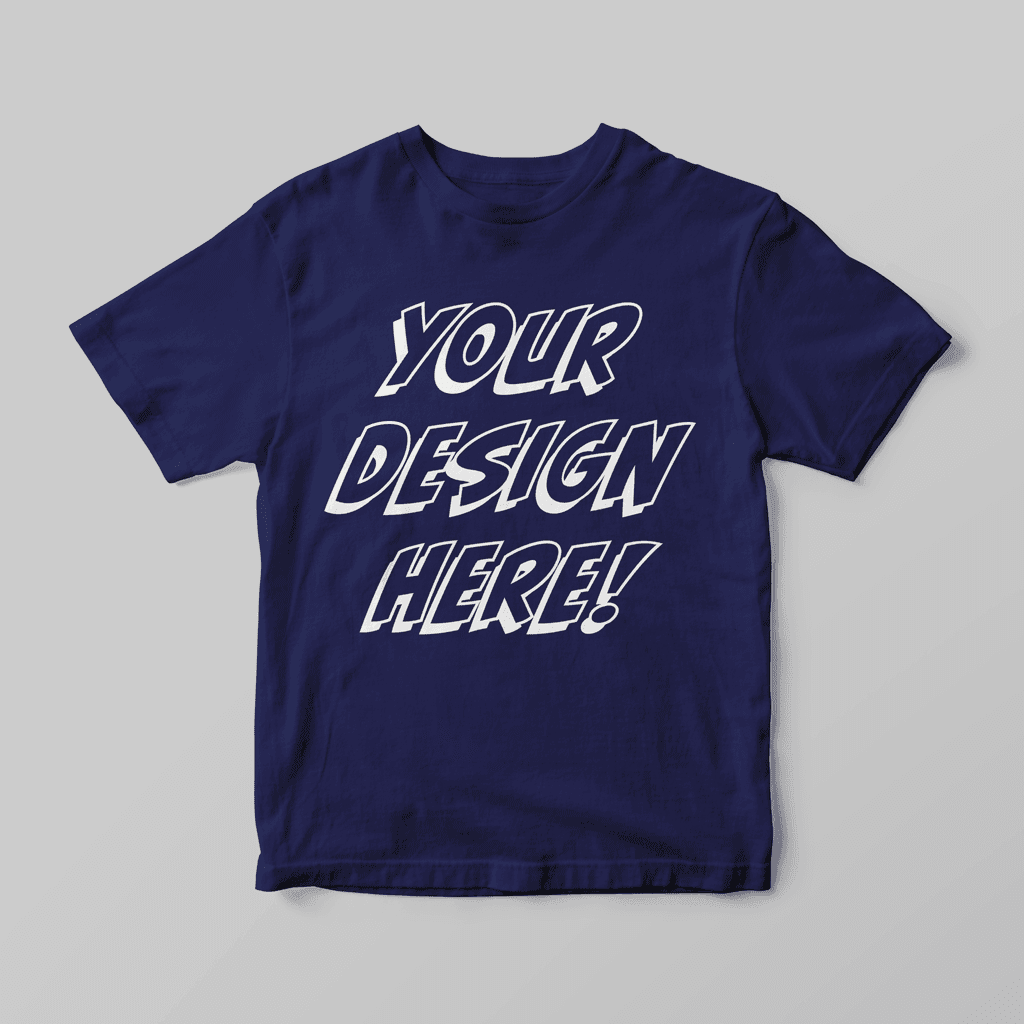 But please don't worry! Our aim here is to keep things as simple and concise as possible.
We also have a number of ready-made packages available for purchase directly from our website. These include our most popular products, such as t-shirts, hoodies, hi-viz jackets and tote bags. All of these are available online at a highly discounted price. The price you see is the price you pay (exclusive of VAT). There are no additional setup fees or hidden costs. The price even includes free delivery within the UK. To view these products please click here.
Please note: these offers are NOT available offline, so be sure to click the above link if you like saving money!
Now, back to the question in hand.
And the answer is……………………….
Well it depends, and it depends upon a lot of variables. Unfortunately, there is no one size fits all approach.
We have experimented with using a fixed, transparent pricing structure, but ultimately found that some customers end up overpaying whilst others underpay. Now, this isn't the worst news in the world if you are one of the lucky ones, but it's not fair on everyone else and isn't sustainable for us as a business. For this reason, we much prefer to price each job individually, based upon all the known variables. This way we can reach a price that works for everyone.
So, what are the known variables?
The main variables that will affect how much printed t-shirts cost are as follows:
The cost of the t-shirt;
The number of t-shirts required;
The number of print impressions; and
The Artwork / Design .
1. The Cost of the T-shirt
This is probably the most obvious and easy to understand cost. The more the blank t-shirt costs, the more you will pay for your printed t-shirt.
You can spend as little or as much as you like, and to a certain extent you get what you pay for.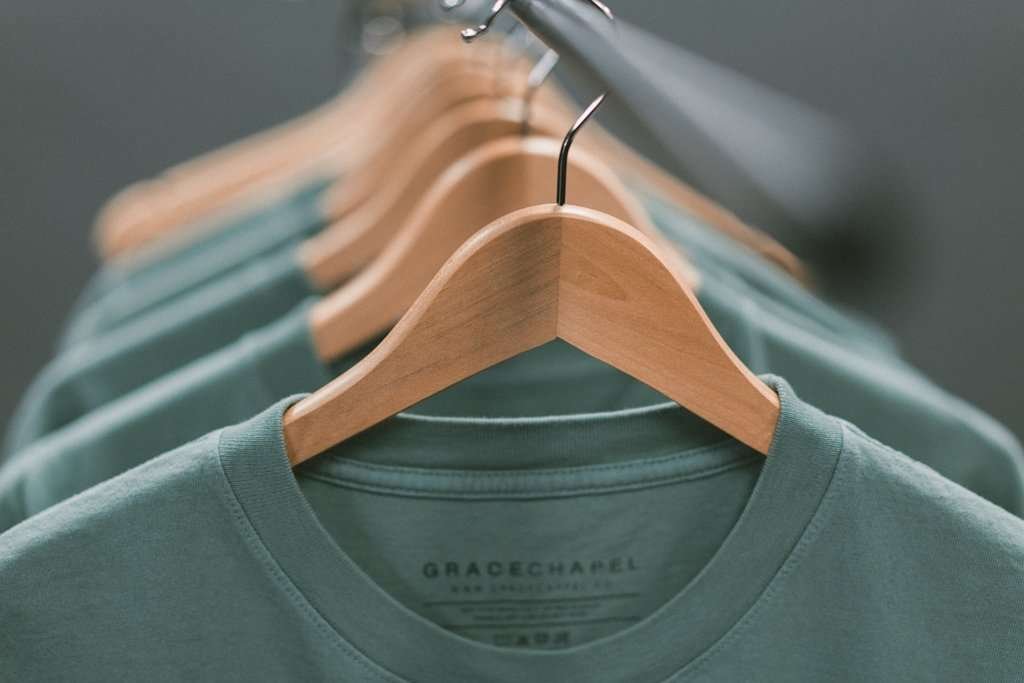 1.1 How much should you spend on a t-shirt?
Budget t-shirts can be purchased from as little as £2.00 (excluding VAT and the cost of printing). However, t-shirts in the price range tend to have an unflattering, boxy fit. They are also generally made from lower-grade fabrics, which are not as soft or smooth and don't provide a great surface to print on. The result being that your print might not look as good as it would on a more expensive t-shirt. Not to mention the fact that the t-shirt won't be as comfortable to wear.
Personally, we would not recommend spending any less than £3.00 on a t-shirt. We find the sweet-spot to be between £4.00 and £5.00. At this price you can get a great looking t-shirt with a modern fit, similar to those found on the high-street. This will ensure that your printed t-shirt looks great, is comfortable to wear and will last for many years.
Ultimately, how much you wish to spend on a t-shirt will depend upon what you intend to use the t-shirts for. For promotional t-shirts, that you intend to give away or that will only be worn a few times, a t-shirt costing between £2.00 and £3.00 may be entirely suitable. If you are looking to sell the t-shirts on, or wear them on a regular basis as part of a uniform or to promote your own business, you probably don't want to be spending any less than £3.00.
For brands and premium products, we would recommend spending anywhere between £4.00 and £8.00 on your t-shirt.
1.2 Want to view our range of t-shirts?
To view our range of t-shirts and other garments, please click the button below. Please note the illustrated prices are the full retail price (excluding VAT) for a single item. In most cases, you will end paying much less than this, but the illustrated price is a useful starting point.
2. The Number of T-shirts Required
In short, the more items you order the lower the price per t-shirt will be. There are a couple of reasons behind this.
Firstly, when ordering t-shirts from our suppliers the price we pay varies, depending upon whether we order a single t-shirt, pack of t-shirts, or a carton of t-shirts. The more we order the less we pay per t-shirt. Any savings we make here we pass directly onto you, the customer.
Secondly, a certain amount of work is required to setup any job for printing. Unfortunately, it's not as simple as receiving your artwork, pressing a button and printing your t-shirt (although sometimes we do wish it was this simple, and there are some rare exceptions).
In the vast majority of cases the artwork needs to be resized and adapted, so that the file can be read and printed by our digital printers. Or, the artwork may need to be colour separated so that it can be screen printed by hand.
The important thing to note is the cost of setting up a job are generally the same, whether we are printing one t-shirt or 1,000 t-shirts. And by ordering in bulk you are able to spread these costs across a larger number of items. This helps to keep the unit cost per t-shirt down and is the reason we can afford to offer discounts on larger orders.
In summary, if you are looking to keep costs down, we would recommend making one larger order, rather than multiple smaller orders over a period of time.
3. The Number of Print Impressions
Our pricing structure works on a sliding scale. The more you order of any one particular design, the less it will cost to have t-shirts printed.
This links back to section 2, above.
As previously mentioned, because our setup costs are generally the same, regardless of the size of the order, these costs can therefore be absorbed across a larger number of items. Printing the same design over and over also allows us to make more efficient use of our materials and labour. Both of these factors allow us to charge less per print on larger orders.
Another important considerations is the number of print impressions per t-shirt.
For example, a left-chest logo, sleeve print and back print would count as three separate impressions, and you would therefore be charged for three prints on each t-shirt.
Limiting the number of print locations per t-shirt can therefore significantly reduce the cost of printing.
4. The Artwork / Design
Your artwork and number of items required will ultimately dictate how your t-shirts are printed, and how much it will cost to have t-shirts printed.
At Nextwave Printing, we use a variety of printing methods. Each printing method requires a different piece of machinery / equipment, and therefore each method has its own unique sets of costs and consequently pricing structure.
One such printing method is heat applied vinyl. This process is quick and easy to setup, but time consuming from a production point of view. It also doesn't work well for designs with lots of small details. It is therefore best suited for smaller orders and/or designs with not small details.
Screen printing on the other hand, involves a significant amount of work in setting up a job, but is very efficient and fast when from a production standpoint. It is also great at reproducing very fine details. This method is therefore great for large orders and/or designs with lots of small details.
It is for the above reasons, we will often ask to see your artwork before providing a quote. This will allow us to select the most efficient method to print your t-shirts and price the job accordingly.
In general, small, simple designs, with fewer colours will cost less than large, complex designs with lots of colours.
Summary
So, how much does it cost to have t-shirts printed?
There is only one real way to get an accurate answer to that question, and that is to request a personalised quote.
That said, hopefully this article has gone someway to explaining the variables which will affect how much you pay, and you now have a better understanding of how to manage keep costs to a minimum.